Alabama quarterback Taulia Tagovailoa's decision to enter the NCAA transfer portal over the weekend sent a ripple effect across college football from programs who might be unsettled under center entering the 2020 season and beyond.
Via Sportsline Oddsmakers, eight programs are in the running for the former four-star and younger brother of Miami Dolphins' No. 5 overall pick Tua Tagovailoa, most of which are housed within the Sunshine State. It didn't work out for Tagovailoa with the Crimson Tide, whose depth chart strengthened significantly in December when Alabama signed the nation's top quarterback in Bryce Young.
"Bottom line is Taulia really needed this spring to come off, as it was scheduled," BamaOnline senior insider Travis Reier told 247Sports. "He needed the boost in team practices. He needed those three scrimmages to show that he was legitimately in that mix to take over as the successor for his brother. I don't think — in retrospect, again — if you had told me back in January that the Tagovailoas have a timeframe that in the time immediately after the completion of the spring semester, that's where a decision's going to get made.
"So, again, what we're hearing at this point of the calendar year totally makes sense and Taulia did play in five games last year so he did spend a year of eligibility but he's got that redshirt available to him, which he'll likely need as he sits out the 2020 season and then he'll be three to play three in 2021. So interesting stuff, to say the least."
Let's start with the longshots and work our way down to the odds-on favorite to seize Tagovailoa from the portal…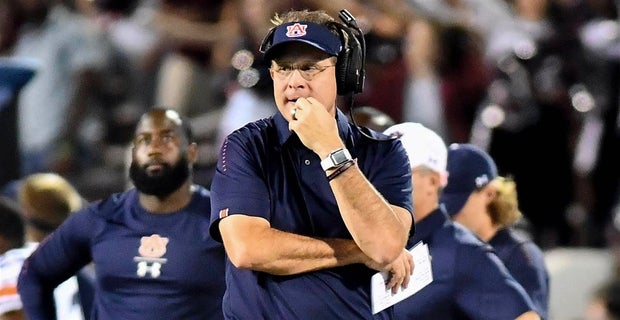 The lone SEC program on the list as a longshot, Auburn could perhaps offer a scheme-fit welcome with one less player in the quarterback room behind heralded returning sophomore starter Bo Nix following Joey Gatewood's departure to Kentucky. And the presence of Chad Morris on the Plains means the Tigers should be better this season offensively after struggling in multiple areas, specifically rhythm in the run game, last fall. Most insiders believe Tagovailoa doesn't have any interest in staying in Alabama, where he played at Alabaster, with the family's intentions to move elsewhere now that he has entered the portal.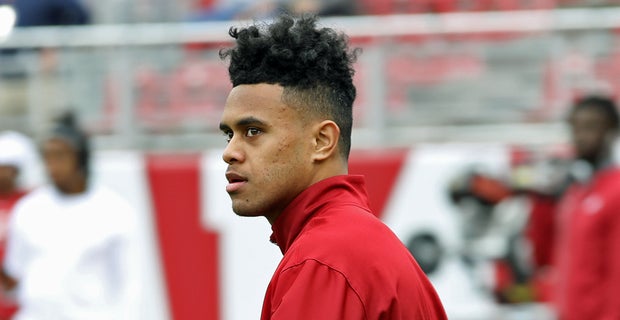 BamaOnline publisher Tim Watts, like Reier, says spring practice was Tagovailoa's shot to potentially move up the depth chart and prove there would be a future for him in Tuscaloosa with the arrival of five-star signal caller Bryce Young. Hawaii makes the list here for obvious reasons — it's his native home.
"He hadn't really had his shot last year behind his brother and, obviously, Mac Jones. So he had a lot cut out for him," Watts told 247Sports. "This year's a little bit more wide open. His brother, obviously, left. Mac's sort of penciled in as that No. 1 starter for the experience, looked pretty good in his four starts last year, and his playing time. Then, of course, you bring in Bryce Young, — the nation's No. 1 overall prospect and, obviously, the No. 1 quarterback. So you've got guys like that to compete with him and we know how important spring is for Alabama in general."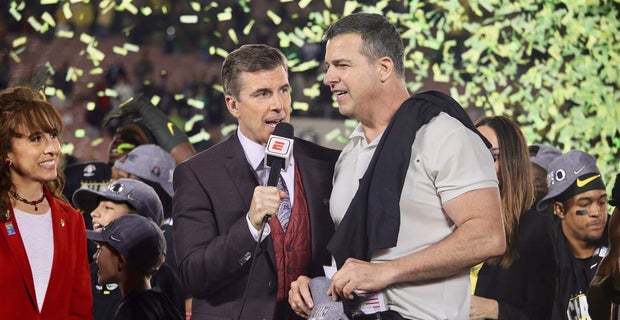 The Ducks are an intriguing possibility for several reasons, one being their rapid ascension into national title contender status under Mario Cristobal's guidance. Oregon was one of the finalists for Tagovailoa during the courting process before he ultimately chose Alabama over Florida, LSU, Michigan, Nebraska and a host of others. Oregon landed graduate transfer Anthony Brown (Boston College) in April, but he only has one year of eligibility remaining. That would leave Tyler Shough, who is expected to be the heir apparent to Justin Herbert, as the most notable returning signal caller in 2021 if Tagovailoa redshirts this fall.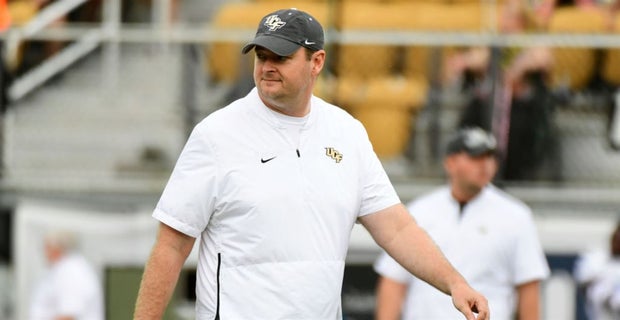 Perhaps a quarterback-friendly fit in Josh Heupel's tempo-based scheme in Orlando?
"Everybody's thinking Miami — like, it doesn't necessarily have to be the lowest-hanging fruit for this family," Watts said. "They lived an hour away from Tuscaloosa here in Alabaster. So it could be a Central Florida. How about a South Florida? There are schools. I don't really know where he's going to end up. Obviously, this just happened. He's probably wide open. But judging by how close the family is, I think they want to keep him together. But I also think it has to be the right situation in a good situation for him."
South Florida +700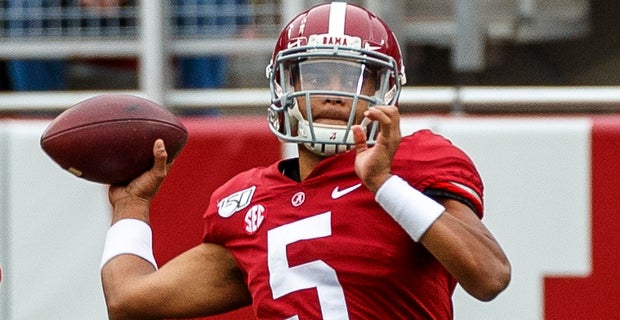 FAU is no stranger to taking transfer quarterbacks from major Power 5 programs and Boca Raton isn't too far from Coral Gables for the Tagovailoa family.
"You've got (head coach) Willie Taggart there at FAU after being dismissed at Florida State," Reier told 247Sports. "You've got (head coach) Butch Davis — been around forever — the head coach at Florida International. Obviously, Miami. I think most folks — as sort of a secondary reaction to when Tua was taken fifth overall by the Miami Dolphins, at least in the secondary thought process of that pick — sort of shifted to that very real possibility of maybe Taulia making his way down there (to the Hurricanes)."
Florida International +400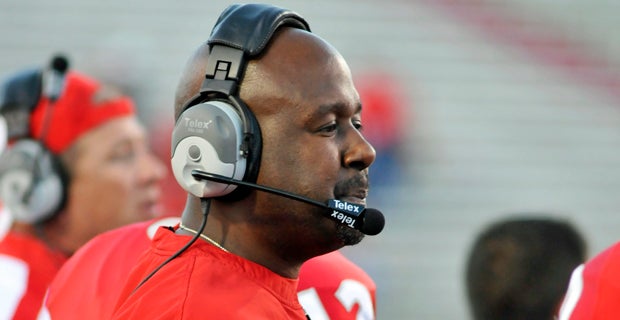 Per 247Sports national Garrett Stepien, "Locksley was on Alabama's offensive staff from 2016-18, serving as the sole coordinator for the '18 season before getting hired by Maryland in December 2018. At the time, Tua Tagovailoa was in his first full year as the Tide's starting quarterback, while Taulia Tagovailoa committed to Locksley in April 2018 and signed early that December."
Reier made this point after Tagovailoa's announcement, pointing to Locksley's close family ties and given his relationship with Tua. After taking a Virginia Tech transfer last season and being in the running for Jalen Hurts last spring before he finalized a commitment to Oklahoma, Locksley will be in the market for Tagovailoa.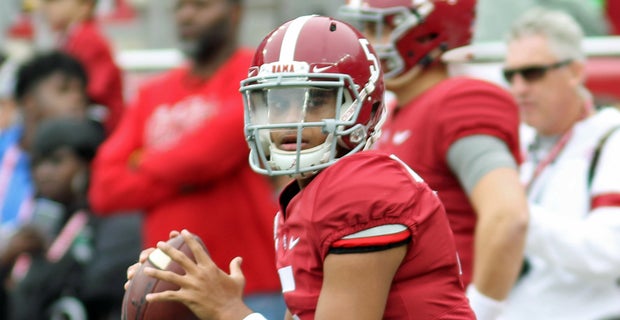 The clubhouse leader if you ask anyone on social media, Miami is simply a geographical fit for Tagovailoa if you consider his older brother now playing for the Miami Dolphins as the franchise's new savior at quarterback. Considering the Tagovailoa family's intended move to South Florida, it would make sense for Manny Diaz's program to be at the top of the list of potential suitors. D'Eriq King is Miami's starter in 2020 after transferring from Houston, but after that, the job is wide open for Tagovailoa and potential immediate playing time. Quarterback issues have been Miami's problem in recent years and the Hurricanes are hoping that is fixed over the next few (transfer) recruiting cycles, beginning with King.
InsideTheU analyst David Lake broke down why Tagovailoa makes sense for the Hurricanes, who are experiencing a numbers game at quarterback entering fall.
"Redshirt junior N'Kosi Perry will be King's back-up while fellow redshirt junior Tate Martell is also on the roster," Lake writes. "It is conceivable that both Perry and Martell could explore transfer options following the 2020 season in their final year of eligibility. You couldn't blame either quarterback for wanting to go to a situation in which they are essentially ensured of winning a starting job in 2021.
"Hypothetically, if both Perry and Martell explore transfer options after 2020, Miami would return class of 2019 signee Peyton Matocha and class of 2020 signee Tyler Van Dyke. UM will likely also add a quarterback in the 2021 recruiting class, but that commitment has not happened at this point."