As we mentioned in our earlier post on the addition of "Reservations Required" labels on Annual Passholder admission calendars, it was shown that reservations would be required through June 2021, meaning a full year of the new Theme Park Reservation system at Walt Disney World.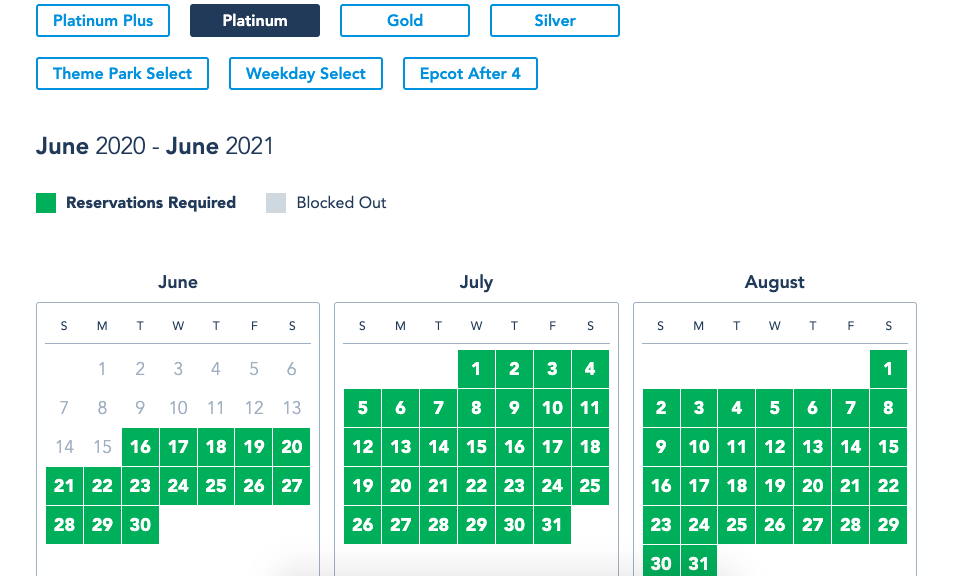 Of course, these calendars can and may well change as we near the reopening of the theme parks and as further information is released on the new reservation system, however additional information is surfacing on the potential that this system will in fact be used through 2021. A tweet from Scott Gustin indicates that multiple travel agencies based in the UK have received communication from Disney that suggest the reservation system will be around for a while:
Given that Disney is currently overhauling its existing system of FastPass+, Dining Plans, and more in order to accommodate this new system, it seems the system will not just be a temporary one instituted due to stringent reopening guidelines, but a long-term infrastructure for the theme parks moving forward.
Disney has yet to release full details on how the Theme Park Reservation system will work, but so far, we know that Annual Passholders will be limited in how many reservations they can have at a time. Reservations can only be made for one theme park at a time, meaning that the popular practice of park-hopping will be temporarily discontinued for the time being.
Stay tuned for all of the latest updates on this new Theme Park Reservation system at Walt Disney World (and yes, even at Disneyland Resort) as they are announced.